Home
» CPDP is among the winners of the BAIT Awards for 2019
CPDP is among the winners of the BAIT Awards for 2019
26.02.2020
On 25 February 2020, during the official ceremony, organized for the ninth consecutive year, the Bulgarian Association for Information Technology (BAIT), awarded the winners in the different categories of the "BAIT Awards" for 2019. With these awards, BAIT pays tribute to all the individuals, institutions and organisations that have been contributing to the information and communication technologies development, through their expertise, innovation and active public opinion.
The Commission for Personal Data Protection was awarded in the "Public Administration" category for the "GDPR in Your Pocket" mobile application. It was developed under the SMEDATA project: "Ensuring the Highest Degree of Privacy and Personal Data Protection through Innovative Tools for SMEs and Citizens". It is a solution for clarification and practical advice with regard to the European data protection legal framework. The user interface, as well as significant parts of the application are available in English, Italian and Bulgarian.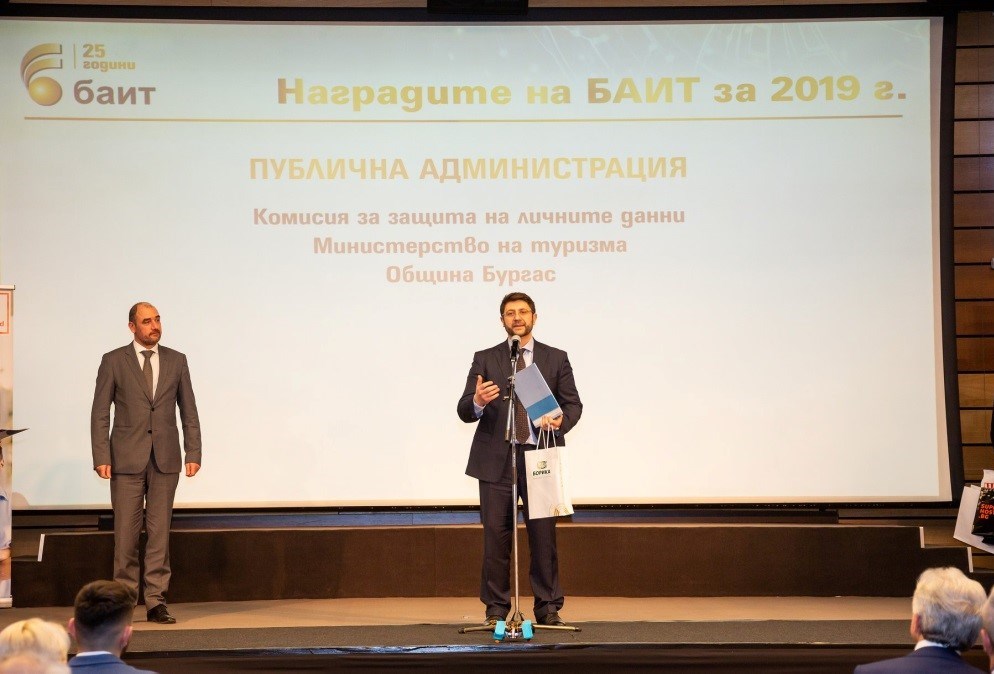 During his speech Mr Ventsislav Karadjov, the chairman of the Commission for Personal Data Protection, emphasized that the application is one of the few software solutions in Bulgaria, that meets the requirements for data protection by design. This is the future of every software solution, that could find its place in the market.
print